Monday, February 06, 2006
Liechten-what?
Eagle-eyed reader Jenna sent me a new quiz for us to try. You can be one of sixty-four different countries, according to your personality. Jenna is Japan, which is cool. I got Liechtenstein, which is just cold. As am I, apparently.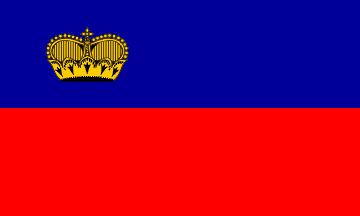 You're Liechtenstein!

Most folks don't take you that seriously, but you really make
a big deal out of being independent. You don't do a whole lot for other
people, but you make the best of the resources available to you. You really
like snow. And mountains. And being independent. And you're
probably pretty small.


Take the Country Quiz
at the Blue Pyramid
Maybe I shouldn't have chosen "go away" as one of my answers?
Have you all joined the
Knitting Olympics
? Do it! I'm going to make the lacy wrap I promised to my sister for Christmas. Now that I am duty-bound to perform in an international competition, I really can't say no.
Before the opening ceremonies, I'm trying to get lots of socks done. Another pair is now completed!
Details: The "Lichen Ribbed Sock" from Nancy Bush's
Knitting Vintage Socks
. I used Opal sock yarn (Magic, color 1040) on size 2 (2.75 mm) needles. I am finding that knitting on size 1 or 1.5 needles puts me so far below gauge (meaning I have more stitches than the pattern calls for per inch) that I might as well use 2's and move through the socks a little faster.
I never knew socks were going to become such a dangerous addiction for me. Soon, I'll be writing a falsified yet gritty memoir,
A Million Little Swatches,
about how I was forced to turn a heel in low lighting or something.
Comments:
So have you been 'training' for the Olympics? Is Dr. Hectic participating? I do hope that there will be frequent posts with lacey wrap updates!
The quiz indicates I am France . . . here's the description- at least they got the 'loyalty to wine' part right!
Most people think you're snobby, but it's really just that you're better than everyone else. At least you're more loyal to the real language, the fine arts, and the fine wines than anyone else. You aren't worth beans in a fight, unless you're really short, but you're so good at other things that it usually doesn't matter. Some of your finest works were intended to be short-term projects.
Post a Comment
<< Home