Sunday, February 26, 2006
Olympic Knitting: The Final Score
Done!
Details:
YummyYarn
's
Liesel
pattern, done using 1.5 skeins of
Rowan's Kidsilk Night
in Moonlight. Used U.S. size 8 (5.0mm) ridiculous ancient aluminum 14 inch needles. It seems my equipment needs an upgrade by the USKOC (United States Knitting Olympic Committee).
While I am pleased to complete my Olympic Knitting project, I must remind myself that this is (was) supposed to be a Christmas present. Is no longer Christmas in any sense, though Jack Frost may be nipping at our nose. And although I am pictured wearing the scarf, its rightful owner should know that I only wore it briefly to allow for photographic documentation.
Buckles, however, really got into the concept of "scarf as security blanket."
Ooh, look at that pretty little kitty digging his sharp sharp claws into the lace. Arrrrrgh! Buckles is so cute but his teeth and claws have severed many a thread. Luckily, the scarf was removed undamaged.
Pretty! It blocked beautifully through my primative yet cat-resistant method: dampen scarf, spread it out on a beach towel, carefully adjust edges to make it even, and cover with another beach towel. By morning it was dry and even.
Merry Christmas! Happy Olympics!
Thursday, February 16, 2006
Olympic Knitting: An Update
Weather conditions have provided a sparkling start to the 2006 Knitting Olympics--at least where I am. On Sunday it snowed alllll day. All day. It was the perfect day to curl up on the couch, watch the BBC
Pride and Prejudice
miniseries checked out from the library, and knit up a storm.
Buckles added for perspective.
I expected this project would take a lot longer than it has. I think Mr. Darcy as played by Colin Firth made an excellent muse. So charmingly droll. So crabby!
You know I like the crabby.
But oh yes, the knitting. This is the overdue wrap/scarf for my sister's Christmas present. The pattern is
Liesel
from
YummyYarn
, a very charming pattern that I would highly recommend to lace-making beginners.
Because I am a beginner, and I did it! Mr. Darcy is only part of the magic. The pattern is easy to follow and very pretty with this Rowan Kid Silk Night, the teenage show-off cousin of Kid Silk Haze. I was telling Rebecca (blogless, so sad) that it felt rather scratchy and duh, I hadn't thought about the fact that this variation on the yarn has "metallic fabric" woven into it. Metal=sharp. Susie=dull.
In other news, the shock wave known as diabetes has crested. Yes, friends, Graybaby is diabetes-free. No one can explain it and Graybaby sure ain't talking, but no more insulin for her. For now.
Let's do a new quiz, y'all. I really enjoyed seeing which countries you all were. Some of them sort of made sense, and others, especially Miss Texas, seemed a wee bit puzzling. In honor of
Wordnerdy
's move to Blogger (sorry it took me so long to figure it out, Alicia! I'm all, techno-what?), let's do the book quiz!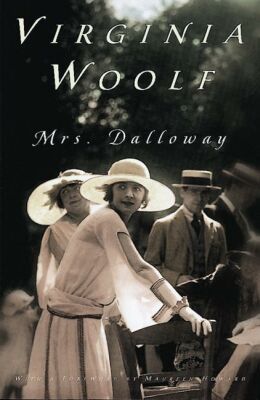 You're Mrs. Dalloway!

by Virginia Woolf

Your life seems utterly bland and normal to the casual observer, but
inside you are churning with a million tensions and worries. The company you surround
yourself with may be shallow, but their effects upon your reality are tremendously deep.
To stay above water, you must try to act like nothing's wrong, but you know that the
truth is catching up with you. You're not crazy, you're just a little unwell. But no
doctor can help you now.


Take the Book Quiz
at the Blue Pyramid.
Hmmm. A bit disconcerting! Sounds like I may have diabetes.
What book did you all get?
Monday, February 06, 2006
Liechten-what?
Eagle-eyed reader Jenna sent me a new quiz for us to try. You can be one of sixty-four different countries, according to your personality. Jenna is Japan, which is cool. I got Liechtenstein, which is just cold. As am I, apparently.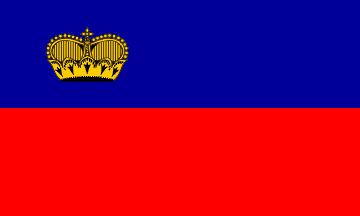 You're Liechtenstein!

Most folks don't take you that seriously, but you really make
a big deal out of being independent. You don't do a whole lot for other
people, but you make the best of the resources available to you. You really
like snow. And mountains. And being independent. And you're
probably pretty small.


Take the Country Quiz
at the Blue Pyramid
Maybe I shouldn't have chosen "go away" as one of my answers?
Have you all joined the
Knitting Olympics
? Do it! I'm going to make the lacy wrap I promised to my sister for Christmas. Now that I am duty-bound to perform in an international competition, I really can't say no.
Before the opening ceremonies, I'm trying to get lots of socks done. Another pair is now completed!
Details: The "Lichen Ribbed Sock" from Nancy Bush's
Knitting Vintage Socks
. I used Opal sock yarn (Magic, color 1040) on size 2 (2.75 mm) needles. I am finding that knitting on size 1 or 1.5 needles puts me so far below gauge (meaning I have more stitches than the pattern calls for per inch) that I might as well use 2's and move through the socks a little faster.
I never knew socks were going to become such a dangerous addiction for me. Soon, I'll be writing a falsified yet gritty memoir,
A Million Little Swatches,
about how I was forced to turn a heel in low lighting or something.