Thursday, February 16, 2006
Olympic Knitting: An Update
Weather conditions have provided a sparkling start to the 2006 Knitting Olympics--at least where I am. On Sunday it snowed alllll day. All day. It was the perfect day to curl up on the couch, watch the BBC
Pride and Prejudice
miniseries checked out from the library, and knit up a storm.
Buckles added for perspective.
I expected this project would take a lot longer than it has. I think Mr. Darcy as played by Colin Firth made an excellent muse. So charmingly droll. So crabby!
You know I like the crabby.
But oh yes, the knitting. This is the overdue wrap/scarf for my sister's Christmas present. The pattern is
Liesel
from
YummyYarn
, a very charming pattern that I would highly recommend to lace-making beginners.
Because I am a beginner, and I did it! Mr. Darcy is only part of the magic. The pattern is easy to follow and very pretty with this Rowan Kid Silk Night, the teenage show-off cousin of Kid Silk Haze. I was telling Rebecca (blogless, so sad) that it felt rather scratchy and duh, I hadn't thought about the fact that this variation on the yarn has "metallic fabric" woven into it. Metal=sharp. Susie=dull.
In other news, the shock wave known as diabetes has crested. Yes, friends, Graybaby is diabetes-free. No one can explain it and Graybaby sure ain't talking, but no more insulin for her. For now.
Let's do a new quiz, y'all. I really enjoyed seeing which countries you all were. Some of them sort of made sense, and others, especially Miss Texas, seemed a wee bit puzzling. In honor of
Wordnerdy
's move to Blogger (sorry it took me so long to figure it out, Alicia! I'm all, techno-what?), let's do the book quiz!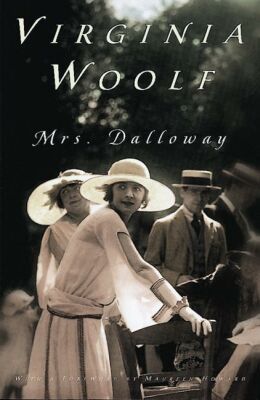 You're Mrs. Dalloway!

by Virginia Woolf

Your life seems utterly bland and normal to the casual observer, but
inside you are churning with a million tensions and worries. The company you surround
yourself with may be shallow, but their effects upon your reality are tremendously deep.
To stay above water, you must try to act like nothing's wrong, but you know that the
truth is catching up with you. You're not crazy, you're just a little unwell. But no
doctor can help you now.


Take the Book Quiz
at the Blue Pyramid.
Hmmm. A bit disconcerting! Sounds like I may have diabetes.
What book did you all get?
Comments:
You're
Catch-22
!
by Joseph Heller
Incredibly witty and funny, you have a taste for irony in all that you see. It seems that life has put you in perpetually untenable situations, and your sense of humor is all that gets you through them. These experiences have also made you an ardent pacifist, though you present your message with tongue sewn into cheek. You could coin a phrase that replaces the word "paradox" for millions of people.
Post a Comment
<< Home